As the season draws to a close have you done, or organised, the below?
* Have you bought your tickets for the World Cup Celebration on 13th September?
* Have you completed your annual team report and emailed it to lindafarries@live.com.au?
* Have you emailed a team photo to lindafarries@live.com.au? (For 16C and over)
* Have you informed your junior teams about presentation day on 21st September?
* Have you checked the spelling of your team names and put the form back into your pigeon hole?
* Have you filled out your coaches appraisal form? Click here  Player appraisal form 2014
* Have you collected your team gear for return on 30th August?
If you have done all of the above you can relax, your season is almost over!
"Once again Barden Ridgebacks ran a 10 week goalkeeper clinic and it was
great to see so many keepers taking up the opportunity to learn there is
more to goalkeeping than getting in the way of the ball.
Our thanks to Ron Tilsed for passing on his expertise, skill and knowledge
to our keepers. Ron is the current Goalkeeper Coach with Sutherland Sharks
and an Ex Arsenal and Portsmouth keeper. Our keepers worked hard under Ron's
guidance to hone their skills
Ron runs a goalkeeper camp in January and he kindly donated a week at the
camp to the Barden Ridge goalkeeper he thought was "keeper of the clinic".
Congratulations to Taliese Howard on winning this award. Taliese did not
miss a session and impressed so much with her skill and enthusiasm to be a
worthy winner.
Congratulations to all the keepers who attended, I have spoken to parents
and coaches and all have said the keepers have benefited from the sessions.
I look forward to seeing you all next season."
 Alan McNair
 Technical Director
Please find the link for the order form for the BRFC World Cup Celebration!
Organise your tables now as numbers are strictly limited.
Please note, tickets will not be sold at the door!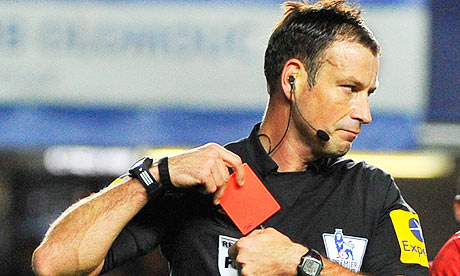 Please find following some information in regards to the appointment of referees to your games.
The clubs are responsible to supply referees for all U6-U9 games and U10-U11 games where an official referee is not appointed to a game.
For all other teams, the referees Association appoints referees to all games based on their availabilities. This is not something that the club controls.
If for any reason your team does not have an Association appointed referee it is up to both teams to find someone willing to referee. If no one is found, both teams lose by forfeit.
The referees Association are suffering badly this year due to a drop in numbers by some 80 black and white referees so there are bound to be many games uncovered.
If you, or you know of someone, that wants to be a referee, contact the Sutherland Shire Football Referees Assocation. http://www.ssfra.org.au/
FFA has recently uploaded free coaching resources for the football community.
This resource provides a complete guide to a season's training; ensuring players have fun in a safe and professional environment.
All coaches, please use the link below to access this extremely valuable information.